Begin Your Journey to Better Health

Knee Pain
Harbour Medical Centers can offer a wide range of treatment options to get you back to being active again.

Spinal Decompression
If you are suffering from lower back and neck pain, sciatica pain, or bulging discs, gentle spinal decompression may be the answer for you.
Shoulder Pain
Harbour Medical Centers can offer a wide range of treatment options for your shoulder pain.

Auto Injury Care
If you need personal care and personal treatment for your personal injury... look no further than Harbour Medical Centers.

Back Pain
What if there was a solution that may be able treat your back pain without drugs or surgery?

Neuropathy
Neuropathy is also known as peripheral neuropathy because of its effect on the body's sensory and motor nerves.

Chiropractor Stuart FL
Welcome to Harbour Medical Centers located in Stuart FL. Chiropractic is one of the most amazing healthcare professions, but very few people understand what it's all about. This article is here to help you gain a basic understanding of how our Stuart FL chiropractors can help you and your family.
Watch one of our many success stories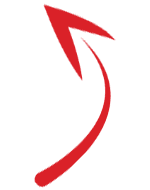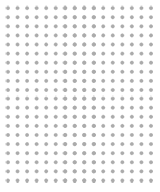 Harbour Medical Centers
Chiropractic care is the practice of using spinal alignment to alleviate a wide variety of physical ailments, including muscle strain, neck pain, chronic back pain, and more. This is accomplished by adjusting the position of the spinal column to its proper shape, providing a non-invasive solution for pain relief.
How Can Chiropractic Care Help You?
Many people dismiss chiropractic as being something only for back pain, but chiropractic treatment can be used to treat a wide variety of physical issues, such as migraines and headaches, chronic pain, carpal tunnel, pain due to injury or muscle strain, and much more.
What is a chiropractor? A chiropractor is a health care professional that diagnoses and treats a variety of neuromuscular issues, with the primary focus being manual adjustment or manipulation of the spine. The goal of a chiropractor is to improve the functionality and biomechanics of patients and reduce pain associated with spinal misalignment without using drugs or surgery. Our chiropractic doctor offers all-natural chiropractic care and will design a customized treatment plan to help you finally be free of pain.
When medication is used to mask your pain, the underlying cause of the problem is not addressed and will continue to cause problems in the future. Our Stuart chiropractor will work with you to determine the underlying cause of your pain and get you the results you need.
Chiropractic can treat: Joint pain, Elbow pain, Shoulder pain, Knee pain, Hip pain, Back pain, Neck pain, Headaches and Migraines, and many more.
Depending on the specific site of your pain, our chiropractor will manipulate your body with a combination of active and passive techniques.
Our chiropractic doctor will diagnose your specific pain and develop a treatment plan to eliminate it. We provide a well-rounded approach that actively informs and involves you throughout your pain relief program.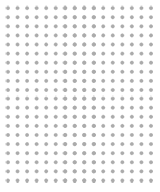 What Does A Chiropractor Do?
Chiropractors help reset your body back to its ideal position, counteracting the effects of stress and strain, and eliminating your pain. Chiropractic adjustments improve the function and reduce inflammation of affected areas. We work to increase the mobility of your back and joints and improve the communication path of your nervous system.
In addition to assisting with your pain relief, chiropractic treatments can help lower blood pressure, reduce swelling, and enhance athletic performance. The body is a complex system, but making simple adjustments can improve your body as a whole.
Chiropractic treatments help the entire musculoskeletal and nervous system. With this non-invasive, non-medicated option, we can provide you with pain relief in a safe, low-risk environment. Your body may experience minimal discomfort after treatment, but it is adjusting to the process of healing a previously stagnant, poorly aligned system.
Chiropractic care is most effective when your treatment is combined with adjustments to lifestyle, including nutrition, mobility, and exercise. Our chiropractic doctor will give you the foundation of knowledge you need in order to continue with a healthy lifestyle and take control of your long-term wellness.
At our chiropractic clinic, we will work with you to identify the source of your pain and provide you with a personal treatment plan to get your body back to functioning properly. We help identify your pain, answer your concerns, and work with you to find the most practical pain treatment to get your body moving. Our goal is to improve your lifestyle and provide you with long-term pain relief.
If you are in need of a local chiropractor in Stuart, Port St Lucie, Palm City or any nearby area in Martin & St Lucie County, call Harbour Medical Centers today at (772) 781-1101 for a complimentary consultation.

Begin Your Journey to Health in 3 Easy Steps